We welcome our supply pastor,
Pastor Colleen A. Harris! Join us for at 11:00 AM for worship. We will also live-stream our service on Facebook page.
​
​Join us as we continue our yearly pilgrimage to Golgotha and the cross of Jesus. There we behold the great love the Father has for us as He sent His only Son to be the once and for all sacrifice for our sins. May this Season of Lent be for you an opportunity to rejoice in your baptisms and grow in faith and service to the Lord and in your witness to your neighbor.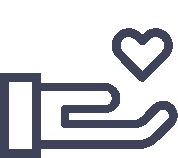 "Whoever is generous to the poor lends to the lord, and he will repay him for his deed."